Welcome to Woodstock69Poster.com
In 2019 - Celebrate the 50th Anniversary of the Epic Woodstock Festival!
Click on the image of the poster for a larger view. Use the 'Back' button on your Web browser to return here.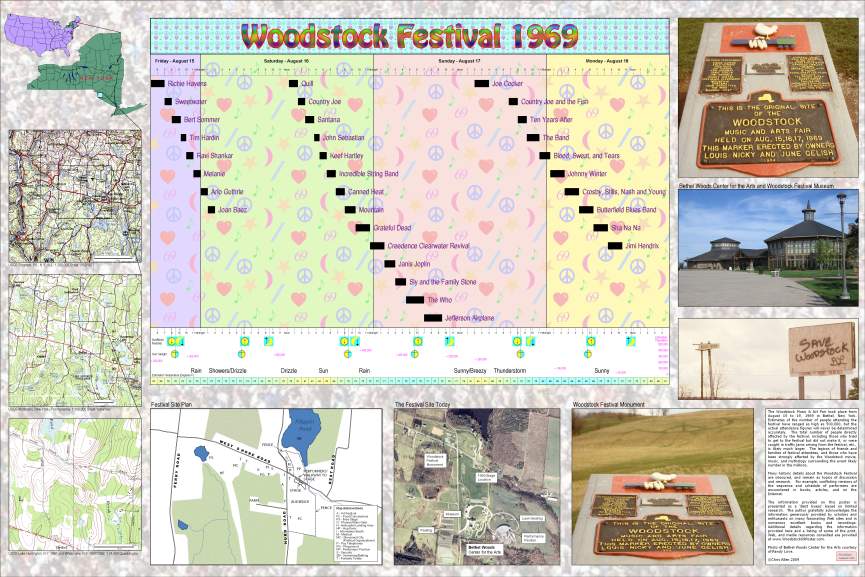 Collector's Limited Edition - Archival Quality
Order the Poster - now only $25 (+ tax in MA) + shipping
Click on the poster image for a larger view. Please note that the poster image displayed here, and the larger view shown by clicking on it, do not faithfully represent all of the detail present on the printed poster.
This 24-inch by 36-inch poster was printed by LVI Print Optimization in Worcester, Massachusetts. All poster prints in this limited First Edition are initialed and numbered by the artist prior to shipping.
This poster was printed on Unisource 96 brightness Silk Coated Porcelain Ultra 80# Cover stock using Color Fast UV-resistant inks. Unisource papers are certified by the Sustainable Forestry Initiative(SFI) and by the Programme for the Endorsement of Forest Certification (PEFC).
Information about the Poster
Order the Poster
Send email to Webmaster.
Material Copyright © 2019 Chris Allen
All Rights Reserved.